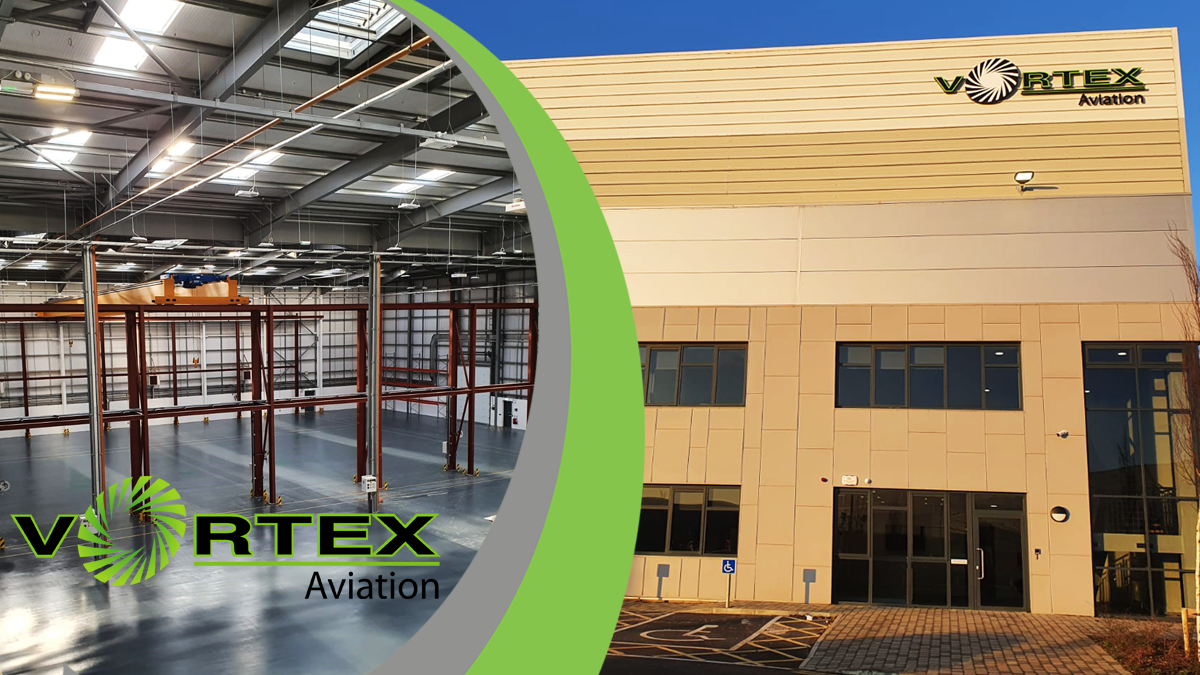 Vortex Aviation Dublin Facility Receives EASA Certification
Miami Lakes, Florida, March 26, 2020 – Vortex Aviation, a global "On-Wing" turbine engine support company providing 24/7 AOG support across Europe and neighboring countries, today announced its Dublin facility received Maintenance approval under EASA certification from the competent authorities (IAA) Irish Aviation Authority.


Vortex Aviation located in Dublin Ireland, provides engine hospital shop visit maintenance activities to support its global customer base of lessors, owners and operators helping reduce heavy maintenance costs.


The maintenance approval covers the majority of narrow body and wide bodies engine types, for "On-Wing" and "Off-Wing" maintenance and includes Top Case and Engine Modular repairs on limited engine types.


"I am proud to announce our new facility for Vortex Dublin," said Jeff Lund, President and CEO, Kellstrom Aerospace Group. "Over the last two years, Vortex has become a global company building larger facilities in the US, Ireland and Singapore to meet the needs of global demand for on wing support and surgical type repairs. The state-of-the-art facility in Dublin will allow Vortex to continue to meet the needs of our European customers to save engine maintenance cost. With the global epidemic and the amount of aircraft and engines on the ground, this facility will allow capability to store, preserve and provide lower cost maintenance to support Airlines, MRO, Financial Institutions, lessors and OEM's."


About Vortex Aviation
Vortex Aviation offers knowledgeable management staff and maintenance experience to the aviation industry concerning the repair, trouble shooting, and maintenance of turbine engines and aircraft. Providing solutions that reduce customers' maintenance costs and keep their aircraft in the air, Vortex Aviation specialties include worldwide AOG on-wing repair maintenance and hospital repair shop, providing quick turn solutions for new generation and classic turbine engines utilized by global commercial and regional jet aircraft market.


Vortex's full-time staff consists of OEM-trained technicians with extensive background working for major airlines, MROs, and military and government agencies. For more information on Vortex Aviation, visit www.vortexaviation.us
About Kellstrom Aerospace
Kellstrom Aerospace is one of the largest supply chain partners to leading OEMs, airlines, leasing companies, financial institutions, air transport operators and MRO's worldwide. Differentiated by its operational heritage, on-hand relevant inventory and parts management emphasis, Kellstrom Aerospace provides instant access to one of the world's largest and most comprehensive inventories of new and pre-owned aircraft parts for engine and airframe heavy maintenance, phase checks and line maintenance.
Kellstrom Aerospace offers an unparalleled level of cost-effective supply chain solutions, including OEM parts distribution & OEM services, pre-owned parts distribution, commercial aftermarket parts provisioning and sunset fleet services, technical services, consignment management, repair management, overhauled rotable component programs, whole aircraft/engine asset leasing & trading, and fleet provisioning programs based on real world experience. Kellstrom Aerospace provides 24/7 AOG and IT support covering all service offerings. For more news and information on Kellstrom Aerospace, please visit: www.kellstromaerospace.com.