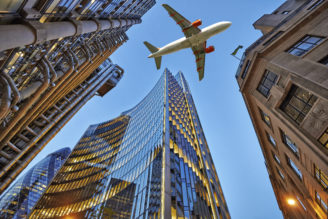 Kellstrom Aerospace Signs an Inventory Support Program with OEMServices
June 20th, 2017 – Miami Lakes, Florida – Kellstrom Aerospace today announced that it has signed an inventory support agreement with OEMServices. Within the scope of this agreement Kellstrom Aerospace, a leading supplier of aircraft parts, will provide OEMServices, a global component PBH and logistics provider, full utilization of its aircraft component inventory for exchanges, loans or outright purchases. Kellstrom Aerospace's inventory is to be located on-site at OEMServices' European hub in Tremblay, France and will expedite critical AOG support throughout the OEMServices network.
Jeff Lund, CEO, Kellstrom Aerospace commented, "The agreement we signed today with OEMservices is a great way for two industry leaders to supply a greater level of service to our customers. Kellstrom Aerospace specializes in sourcing aircraft and components, while OEMServices are experts in logistics and PBH support with a diverse portfolio of contracted PBH customers that will now benefit from access to increased inventory".
"OEMServices and Kellstrom found complementary interests in this project. This agreement extends OEMServices' partner base enabling us to support customers on an even broader scope" said Didier Granger, CEO of OEMServices.
About Kellstrom Aerospace
Kellstrom Aerospace is one of the largest supply chain partners to leading OEMs, airlines, leasing companies, financial institutions, air transport operators and MRO's worldwide. Differentiated by its operational heritage, on-hand relevant inventory and parts management emphasis, Kellstrom Aerospace provides instant access to one of the world's largest and most comprehensive inventories of new and pre-owned aircraft parts for engine and airframe heavy maintenance, phase checks and line maintenance.
Kellstrom Aerospace offers an unparalleled level of cost-effective supply chain solutions, including OEM parts distribution & OEM services, pre-owned parts distribution, commercial aftermarket parts provisioning and sunset fleet services, technical services, consignment management, repair management, overhauled rotable component programs, whole aircraft/engine asset leasing & trading, and fleet provisioning programs based on real world experience. Kellstrom Aerospace provides 24/7 AOG and JIT support covering all service offerings. For more news and information on Kellstrom Aerospace, please visit: www.kellstromaerospace.com.
About OEMServices
OEMServices is a leader in component, logistic and trading services for airlines and Original Equipment Manufacturers (OEMs). Founded by four major Original Equipment Manufacturers (OEMs): Diehl Aerospace, Liebherr Aerospace, Thales Avionics and Zodiac Aerospace, OEMServices was created to offer airlines full support integrated services by regrouping the capabilities, assets and expertise of multiple OEMs. Headquartered at Paris CDG airport, supported by major hubs in Europe, the USA, the Middle East and Asia, and integrating more than 60 OEM-partners, OEMServices is able to support its customers anywhere, 24/7.