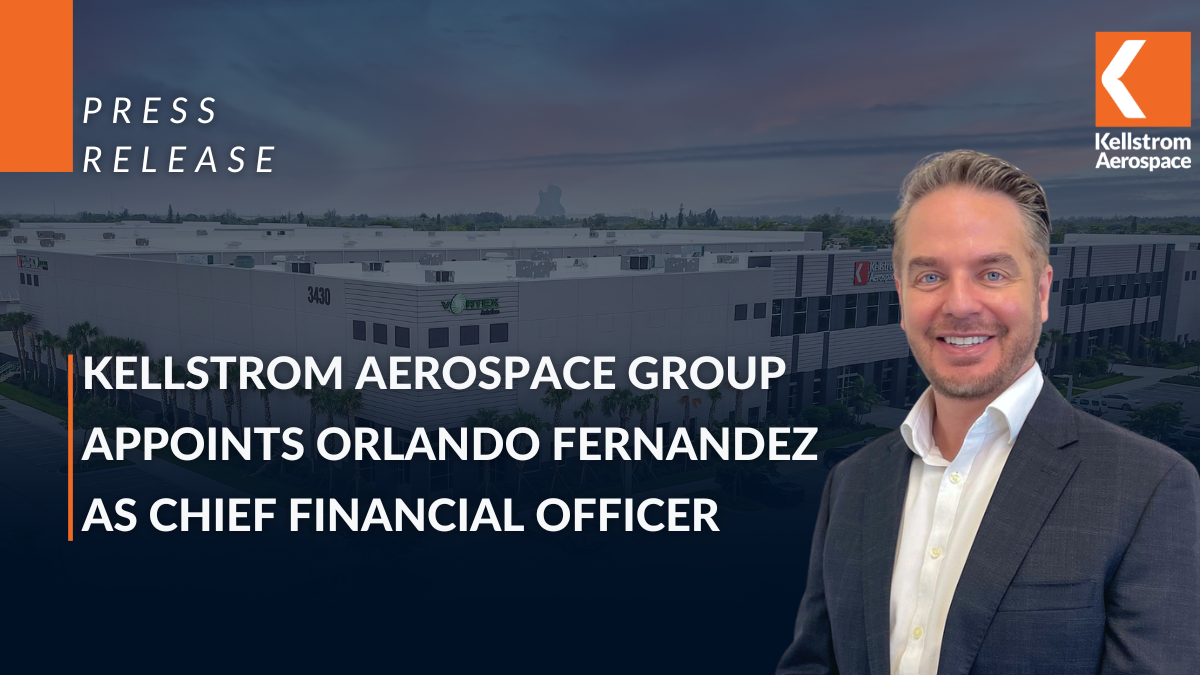 Kellstrom Aerospace Group Appoints Orlando Fernandez as Chief Financial Officer


Fort Lauderdale – October 12, 2022 – Kellstrom Aerospace Group, a leader in aviation life-cycle cost management solutions, today announced that Orlando Fernandez has joined the Company's leadership team as Chief Financial Officer.
Orlando has over 25 years of executive experience working with global companies in diverse industries, including aviation distribution, consumer goods manufacturing, and perishable goods distribution. Prior to joining Kellstrom, Orlando served as the Chief Financial Officer of the Aviation Segment of VSE Corporation. Before joining VSE, Orlando held a variety of financial management positions at Boeing Distribution Services.
"Orlando has had great success building strong finance teams that serve as trusted partners to business units and departments within an organization," said Kellstrom CEO Oscar Torres. "We are pleased to welcome Orlando to the Kellstrom team and look forward to his contribution and leadership.''
"I'm excited to join Kellstrom's executive team," said Fernandez. "Kellstrom has established itself as a leading provider of cost-saving solutions and value-added services to owners and operators of commercial aircraft and I look forward to supporting these efforts as we continue to expand our product offerings".
About Kellstrom Aerospace
Kellstrom Aerospace is one of the largest supply chain partners to leading OEMs, airlines, leasing companies, financial institutions, air transport operators and MROs worldwide. Differentiated by its operational heritage, on-hand relevant inventory and parts management emphasis, Kellstrom Aerospace provides instant access to one of the world's largest and most comprehensive inventories of new and pre-owned aircraft parts for engine and airframe heavy maintenance, phase checks and line maintenance.
Kellstrom Aerospace offers an unparalleled level of cost-effective supply chain solutions, including OEM parts distribution and OEM services, commercial aftermarket parts provisioning and sunset fleet services, technical services, consignment management, repair management, overhauled rotable component programs, whole aircraft/engine asset leasing and trading, and fleet provisioning programs based on real-world experience. Kellstrom Aerospace provides 24/7 AOG and Just-In-Time (JIT) support covering all service offerings to over 2,000 airlines and MRO customers in 90 countries. For more news and information on Kellstrom Aerospace, please visit: www.kellstromaerospace.com.