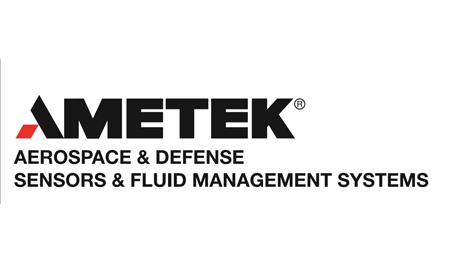 Kellstrom Aerospace Extends Agreement with AMETEK Sensors & Fluid Management Systems
Partnership to extend through 2023
June 21st, 2017 – Miami Lakes, Florida – Kellstrom Aerospace is pleased to announce a five year extension of its distribution contract with the AMETEK Sensors Fluid Management Systems Business Unit (AMETEK Sensors) through 2023. This agreement will allow Kellstrom to continue servicing international airlines and MROs with factory new AMETEK Sensors line-replaceable units (LRU's) while minimizing interruptions in the supply chain. "We are excited about the opportunity to continue our relationship for another five years with the AMETEK Sensors Group." comments Jeff Lund, CEO of Kellstrom Aerospace. "As AMETEK Sensor's exclusive international distributor, Kellstrom Aerospace will continue to invest and expand its platforms to support the growth of AMETEK Sensor's aftermarket including factory new spare replacements, exchange programs and initial provisioning initiatives in support of newer platforms that include the LEAP engines."
About Kellstrom Aerospace Group:
Kellstrom Aerospace is one of the largest supply chain partners to leading OEMs, airlines, leasing companies, financial institutions, air transport operators and MRO's worldwide. Differentiated by its operational heritage, on-hand relevant inventory and parts management emphasis, Kellstrom Aerospace provides instant access to one of the world's largest and most comprehensive inventories of new and pre-owned aircraft parts for engine and airframe heavy maintenance, phase checks and line maintenance.
Kellstrom Aerospace offers an unparalleled level of cost-effective supply chain solutions, including OEM parts distribution and OEM services, pre-owned parts distribution, commercial aftermarket parts provisioning and sunset fleet services, technical services, consignment management, repair management, overhauled rotable component programs, whole aircraft/engine asset leasing and trading, and fleet provisioning programs based on real world experience. Kellstrom Aerospace provides 24/7 AOG and JIT support covering all service offerings. For more news and information on Kellstrom Aerospace, please visit: www.kellstromaerospace.com.
About AMETEK Sensors and Fluid Management Systems:
AMETEK Sensors and Fluid Management Systems is a leader in aircraft and engine sensors for temperature, pressure, flow, fluid level, acceleration, proximity, speed and position. It is a unit of AMETEK Aerospace & Defense, a leading supplier of engine and aircraft monitoring systems; data acquisition units; fuel and fluid measurement systems; heat transfer and cooling systems; and maintenance and repair services. AMETEK Aerospace & Defense is a division of AMETEK, Inc., a leading global manufacturer of electronic instruments and electromechanical devices with annual sales of $4.0 billion. For more information, contact AMETEK Sensors and Fluid Management Systems, 50 Fordham Road, Wilmington, MA 01887. Phone: 978-988-4101. E-mail: tom.rogers@ametek.com. Web: www.ameteksensors.com or Kellstrom Aerospace, 450 Medinah Road, Roselle, IL 60172. Phone: +1 (954) 538-6656. E-mail: ametekinfo@kellstromaerospace.com. Website: www.kellstromaerospace.com.