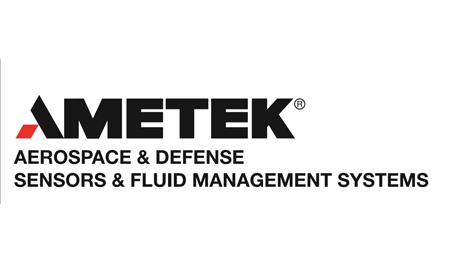 Kellstrom Aerospace Appointed by AMETEK Aerospace & Defense, Sensors and Fluid Management Systems (SFMS) as Exclusive Global Commercial Aftermarket Distributor for its Entire Line of Products
Friday, March 8, 2019, Miami Lakes, FL — Kellstrom Aerospace is proud to announce their appointment as exclusive global commercial aerospace aftermarket distributor for AMETEK Aerospace and Defense, Sensors and Fluid Management System's (AMETEK SFMS) complete line of commercial aerospace products.


"As part of a recent review of our business channel strategies, AMETEK SFMS has elected to streamline our approach to Commercial Distribution. Kellstrom Aerospace will be assigned as an exclusive Global Distribution Service Provide effective March 8, 2019." states Andy Brandenburg, Vice President / Business Unit Manager, AMETEK Sensors and Fluid Management Systems (SFMS).


"KELLSTROM AEROSPACE is delighted by the expansion and extension of our aftermarket channel partnership with AMETEK SFMS, and after 18 years of successful collaboration in achieving our shared goals on a regional level, we see this expansion as a natural progression to our strategic aftermarket partnership," commented Daniel Adamski, Executive Vice President – Distribution Kellstrom Aerospace.